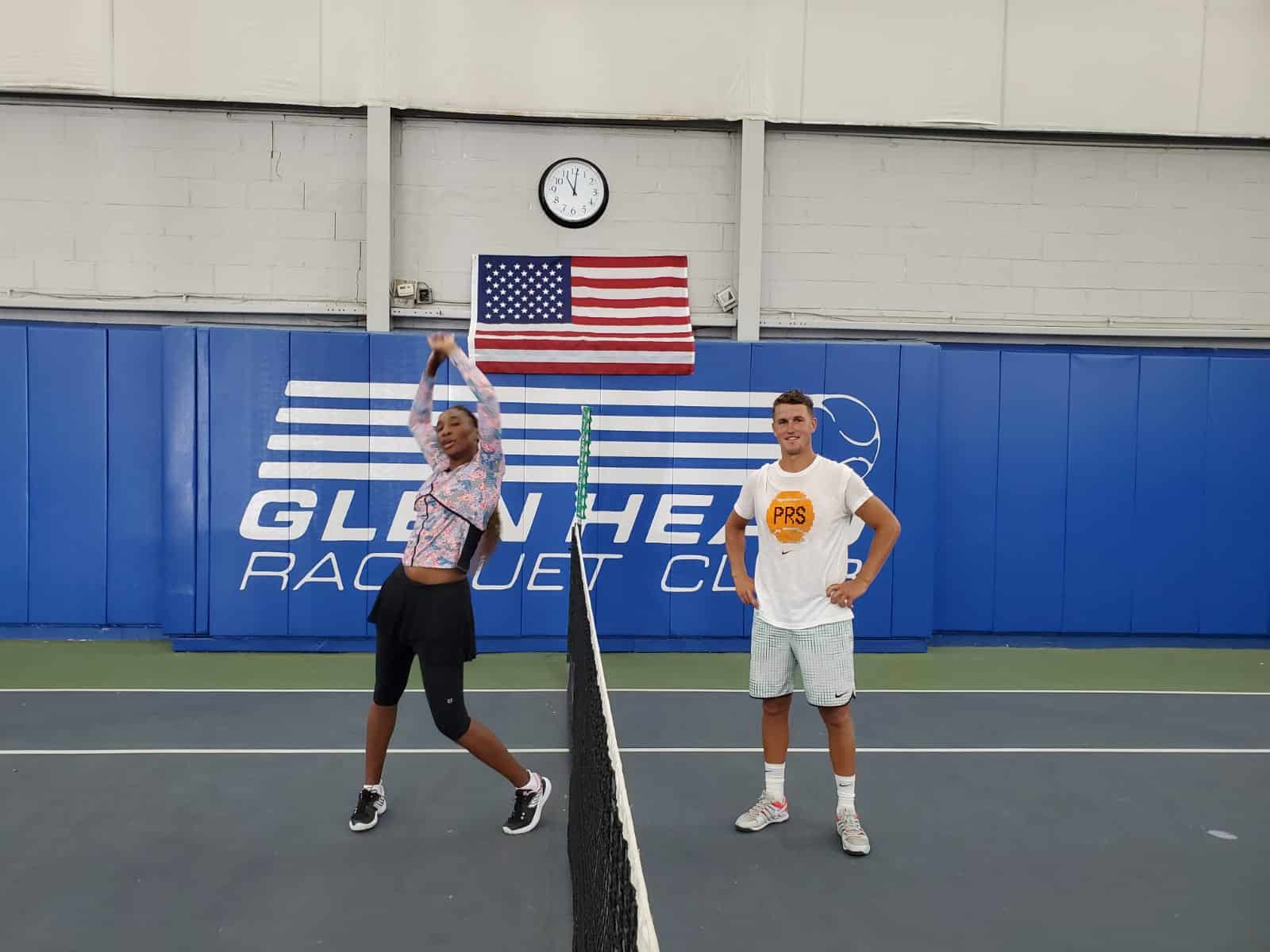 An award-winning facility with six hard courts, a state-of-the-art speed and agility training center, the newest LED lighting, a fully stocked pro shop, and a spacious, newly renovated lobby with excellent viewing.
Fully equipped men's and women's locker rooms are also available!
We work with you to ensure that your tennis experience is the best it can be!
PROGRAM DATES FOR 2nd SESSION (WINTER/SPRING)
Mid-Winter Break
2/19 - 2/25
Memorial Day Weekend
5/28 - 5/30
SUMMER CAMP 
Full week sign-up only as we are already limiting enrollment for safety measures.
There will be no lunch/lunch break at our camp this year, so that we may avoid having campers congregate in one area. This is another reason why we are only having camp 9:00am-12:30, our thinking being that players can just grab lunch after camp.